AlloSphere/Van der Ven Research Groups
NSF-OAC 2004693
Elements: Cyber-infrastructure for Interactive Computation and Display of Materials Datasets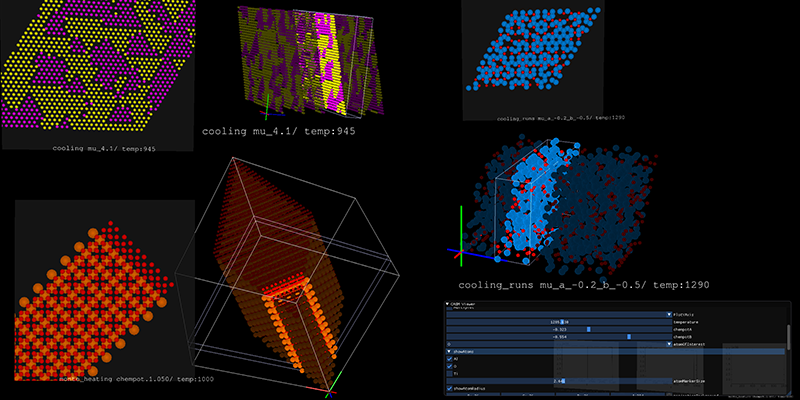 Atomistic simulations in materials science generate complex data in a high-dimensional parameter space that is difficult to analyze and understand. Domain-specific packages for data display and analysis in computational materials science are often insufficient, and custom workflows in scripting languages and interactive notebooks must usually be built to tie computation to display in order to understand simulation data.
This research will enable a paradigm shift in scientific data processing through the creation of TINC (Toolkit for Interactive Computation), a computational toolkit that expedites data discovery by improving the interaction workflow in complex data analysis. TINC will tightly integrate interactivity, computation and visualization in the research loop, allowing scientists to more quickly and more deeply understand, compare and validate their data. Thus, TINC will facilitate the merging of complex offline scientific computational models with high-performance interactive visualization and will enable real-time exploration of empirical and theoretical models and large experimental datasets. The system, through the caching of the output of on-demand data generation and post-processing, will facilitate real-time interaction and virtual experimentation with voluminous amounts of data while also simplifying provenance tracking and reproducibilty. The project will provide a sustainable cyberinfrastructure that will be applied to computational materials science enabling a real-time front-end visualization/analysis interface for complex materials simulations data.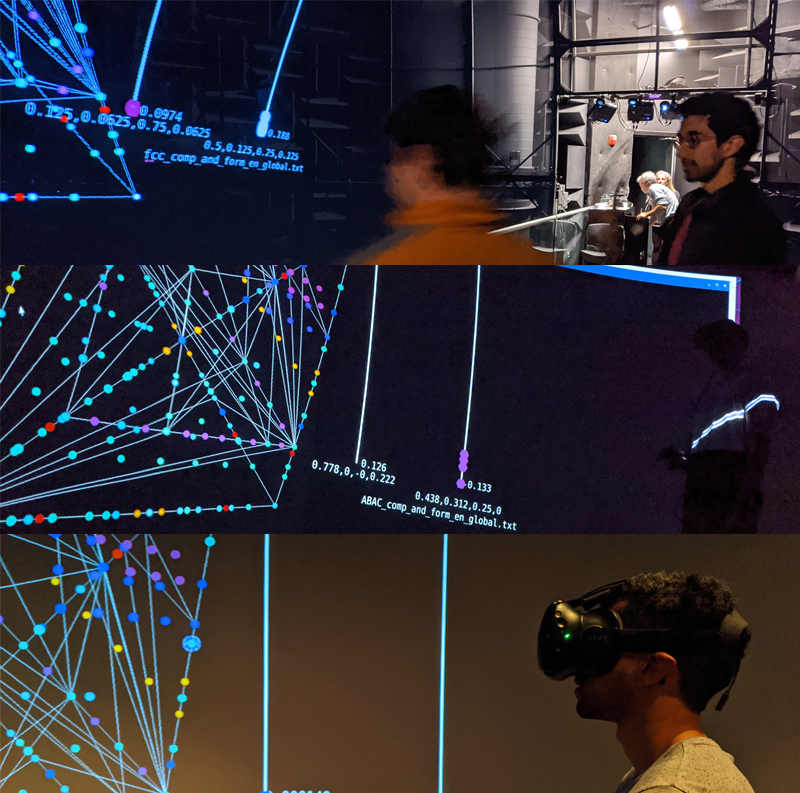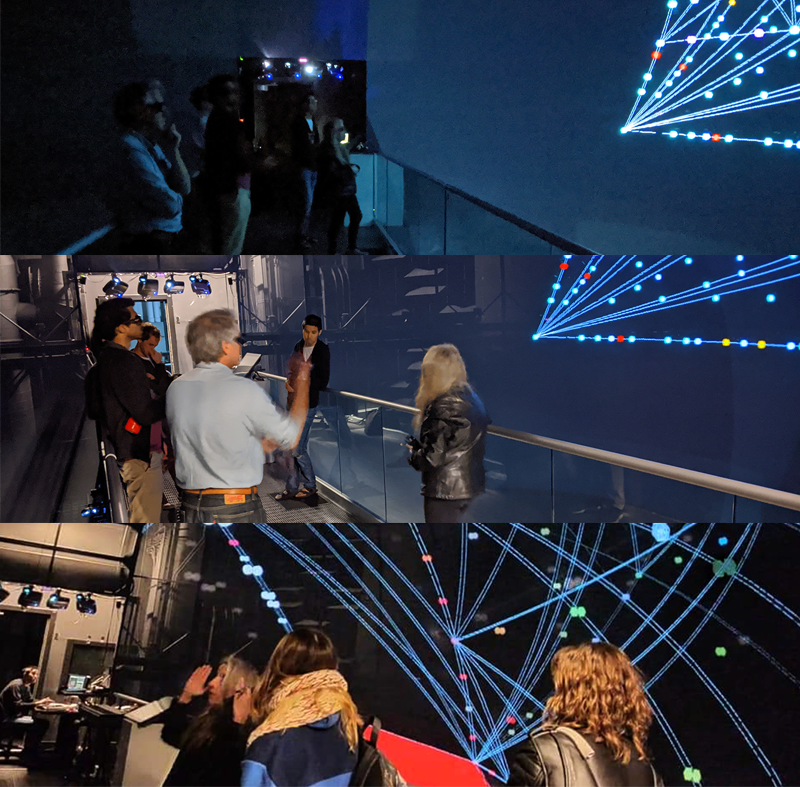 Key faculty, staff, and graduate student researchers associated with the project: Professor Dr. JoAnn Kuchera-Morin, Dr. Andres Cabrera, Dennis Adderton, Kon-Hyong Kim, & Tim Wood.
This project was done in collaboration with the Van der Ven Research Group: Professor Dr. Anton Van der Ven & Sanjeev Kolli (GSR)